Carpet Cleaning Services
Even with regular upkeep and vacuuming, the carpet in your home or business may begin to look worn-down and dirty. Fortunately, a deep cleaning from a professional carpet cleaning company like Carpets Restorations Plus can make it look, smell and feel like new! We offer standard carpet cleaning and pet order elimination services in Canton, OH for the best-looking carpets in town.
$34.95 per room
Carpet Cleaning Just In Time For The Holidays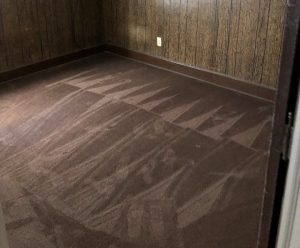 Residential Carpet Cleaning
Pets, children and accidental spills or stains can soil a residential carpet in just a few months. Even if you're vacuuming regularly, everyday wear and tear can make your carpet look dirty and discolored, so it's a good idea to rely on professional carpet cleaners to spruce up your floors every so often.
The trained technicians at Carpet Restorations Plus will steam clean, brighten, deodorize and remove stains from your carpets, moving furniture and cleaning every nook and cranny so it all looks brand-new.
Odor Control
A lot of things can cause odors in a building, but an accumulation of dirt, dust, pet dander, smoke or moisture in your carpets is one of the worst. If you're experiencing odor problems in your building, Carpet Restorations Plus can help!
Our team uses efficient odor control techniques to target and eliminate existing odors, then prevent odors from settling into your carpets in the future. With over 30 years of experience in the industry, we're able to effectively identify the source of the odor and use the correct deodorizing method to mitigate it.
Commercial Carpet Cleaning
Your business' carpet was selected to hold up against high foot traffic and debris, but it still requires routine cleaning to continue looking fresh for your customers.
Commercial carpet cleaning in Canton, OH requires in-depth knowledge about carpets and their soil-trapping abilities. Carpet Restorations Plus has the equipment and experience necessary to clean your soiled carpets to perfection.
Get Gorgeous, Clean Carpets with Ease
Carpet Restorations Plus offers all types of carpet services, from commercial carpet cleaning to residential pet odor elimination in Canton, OH. Call us today at 330-458-2409 for a free estimate!