Rug Cleaning Services
Area rugs are one of the most popular segments of the carpet manufacturing industry, but they are also some of the most difficult to clean. If you have an area rug that is worn-down or stained, don't clean it yourself! Rely on Carpet Restorations Plus and our rug cleaning services for top-notch results in Canton, OH.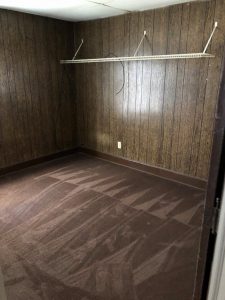 Your Local Rug Cleaning Experts
Oriental, woven and braided rugs add a special pop to a home or business' décor, and they should be well-cared for to ensure lasting color and strength. Unfortunately, every rug is different and can be made of delicate fibers, dyes and woven constructions that might be easily damaged during cleaning.
Cleaning area rugs often requires specialized processes compared to other fabrics like carpet and upholstery. If a rug is cleaned too harshly or with the wrong types of chemicals, its colors could fade, or—even worse—the rug could degrade and fall apart.
Only the highest-trained and most experienced experts should be trusted to clean and remove stains from area rugs. At Carpet Restorations Plus, our team of skilled technicians know the correct cleaning solutions and methods to use on particular rug types, effectively avoiding deterioration or discoloration during treatment. Whether they need general rug cleaning or stain removal, our customers love our high attention to detail, friendly and prompt service and affordable prices.
When we visit your property in Canton, OH for rug stain removal, we'll thoroughly examine the rug to determine its fabric type and construction before starting the cleaning process. We will even pass along cleaning and care tips for your specific rugs to help you keep them in great condition for many years to come.

Simple and Easy Rug Cleaning
You shouldn't trust anyone but the best when it comes to rug cleaning in Canton, OH! Contact Carpet Restorations Plus today at 330-458-2409 to receive a free estimate.